I've packed my earplugs for sleeping with The Snoring One, and my dependable Israeli clogs (Naots) for endurance-siteseeing.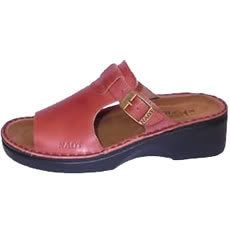 Got my handwork (Ella's smocked dress) and my reading material (Comfort Me With Apples, a memoir by Ruth Reichl, LA Times and New York Times food critic, editor of Gourmet magazine) to while away the car ride and to defend myself against the Harrah's hotel room telly.
I guess I'm outta here! The Grumpy Old Man and I are hitting the highway this evening for Metropolis, Illinois (for him), and Paducah, Kentucky (for me). Metropolis is only 5 miles or so up the road from Paducah, and he will squander time and $ at the blackjack tables. I'm going to the AQS Museum to see the Marston & Moran exhibit (because I'm a huge Freddy
fan)
and the Fons & Porter exhibit (just because it might be fun to see in person the quilts I see them make on their PBS show "Love of Quilting"). Unless it's still traveling, I may get another chance to see the Oh, WOW! Exhibit of Miniatures, featuring Teri's amazing pineapple that I saw at the Nashville show in August. I don't think I'll get to see the Alzheimer's exhibit again, as it's been in California, but maybe I can pick up a CD of the collection, which was sold out at the Nashville show. If all day Wednesday doesn't do it justice, I'll go back on Thursday.

I have a shopping list all made out for Hancock's of Paducah. (Can I pick up anything for you?) And I hope to look through antiques shops and the like for a jumpstart on Christmas presents.

I'm so ready for a change of scenery (3 of the past 10 days have been spent in the ER with my elderly mother—she's going to live ... if my sister and I let her!), but it seems like such a Geezer Excursion—a casino and a quilt museum. Ah well, I guess if the Rockport—err, Naot—fits ….