Yesterday
Rian
solicited ideas for her upcoming brunch, and some of her pals indicated an interest in my suggestion. When you come to my house you might be offered a dish that never fails for me, winter or summer: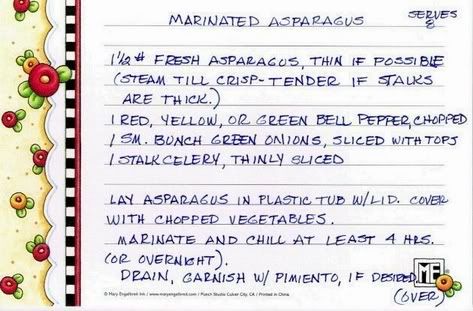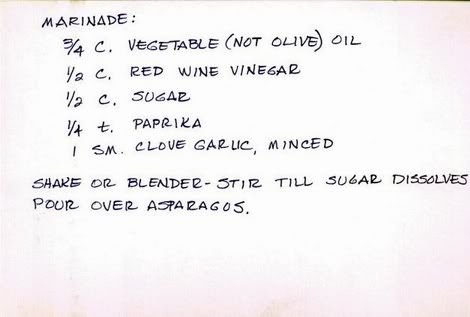 Fat or thin aspargus works--you just get more flavor with the thinner pieces. Wash well and snap off the woody, stubby end back to the moist, tender part of each stalk. This dish is not cooked, so if you use the thicker stalks, you may want to steam in the micro (covered with plastic wrap, no water added) a minute or two till crisp-tender. Not too long, though, because it loses its gorgeous bright green color if truly cooked.
I used olive oil once, and that's when I learned that olive oil congeals when chilled. Use a light oil like canola.
Chill at least 4 hours before serving, but this dish keeps for a few days. Great for make-ahead entertaining.